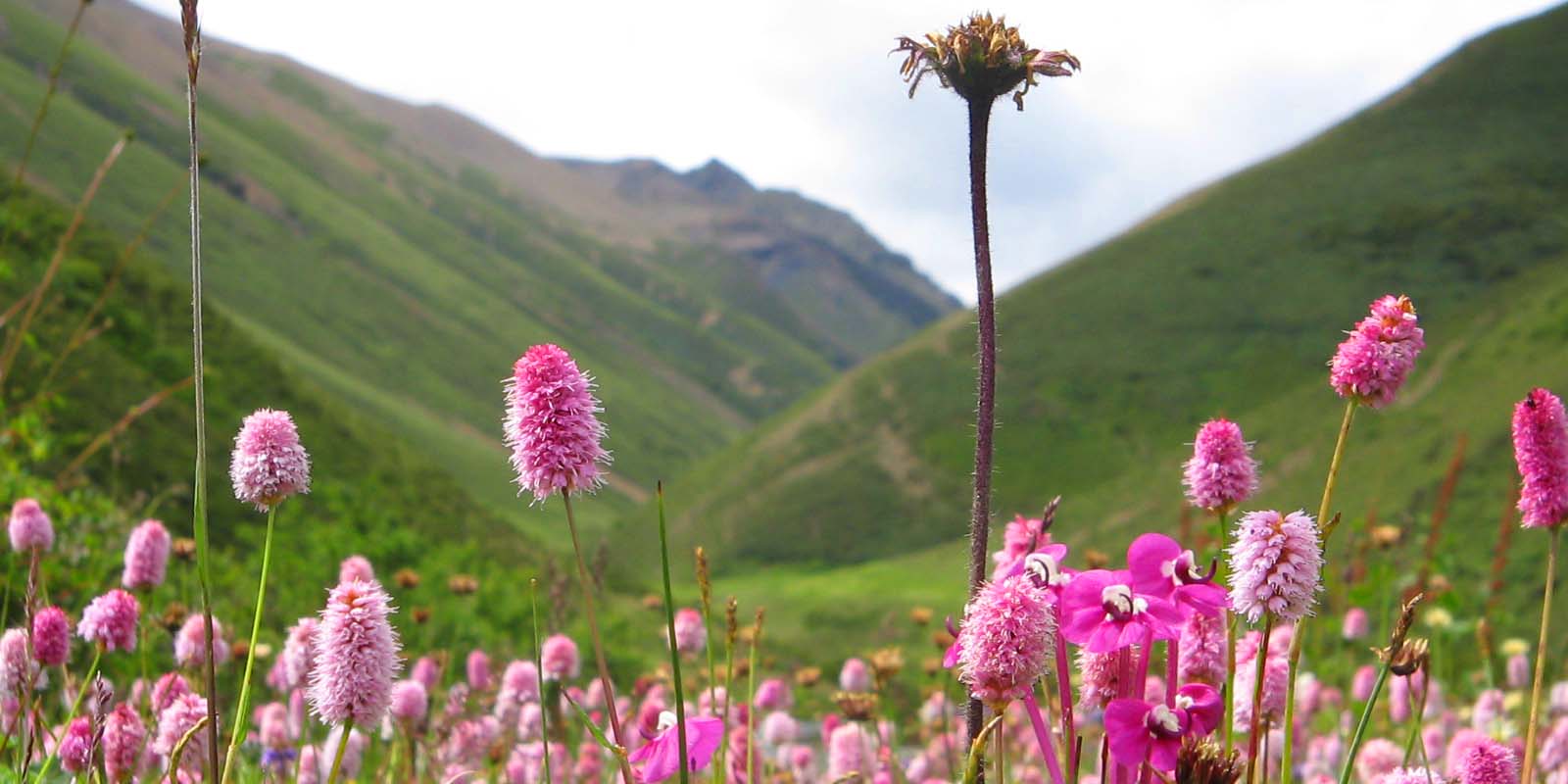 Within the country's borders are an extraordinary range of habitats, from some of the Himalaya's most extensive and least disturbed tropical forests to cool broad leaved and towering evergreen forests of fir, hemlock and spruce. Although the country is only about 100 miles wide by 200 miles long, it is one of the most beautiful and diverse natural regions anywhere in the world, from peaks of perpetual snow to dense tropical jungles. Above all, it is unbelievably green: Some 72% of the land is enveloped by thick forests, lending even more grandeur to the valleys and rugged hillside.
Bhutan is a very diverse Land with various species of plants and animals making it a perfect destination for those interested in botany. During the past, one of the many names by which Bhutan was called is "Lho Mien", Land of medicinal herbs as there was plenty of these medicinal herbs found. Bhutan has it's own traditional Hospital where these medicines are distributed. Besides these herbs, there are also found various plants, flowers and trees in different zones of the country. At the left is given a picture of the Rhododendron that is found in the forest of Bhutan.
Usually we don't do a pure botany trip but combine it with trekking and cultural trip. If you are interested we welcome private trip enquiry.