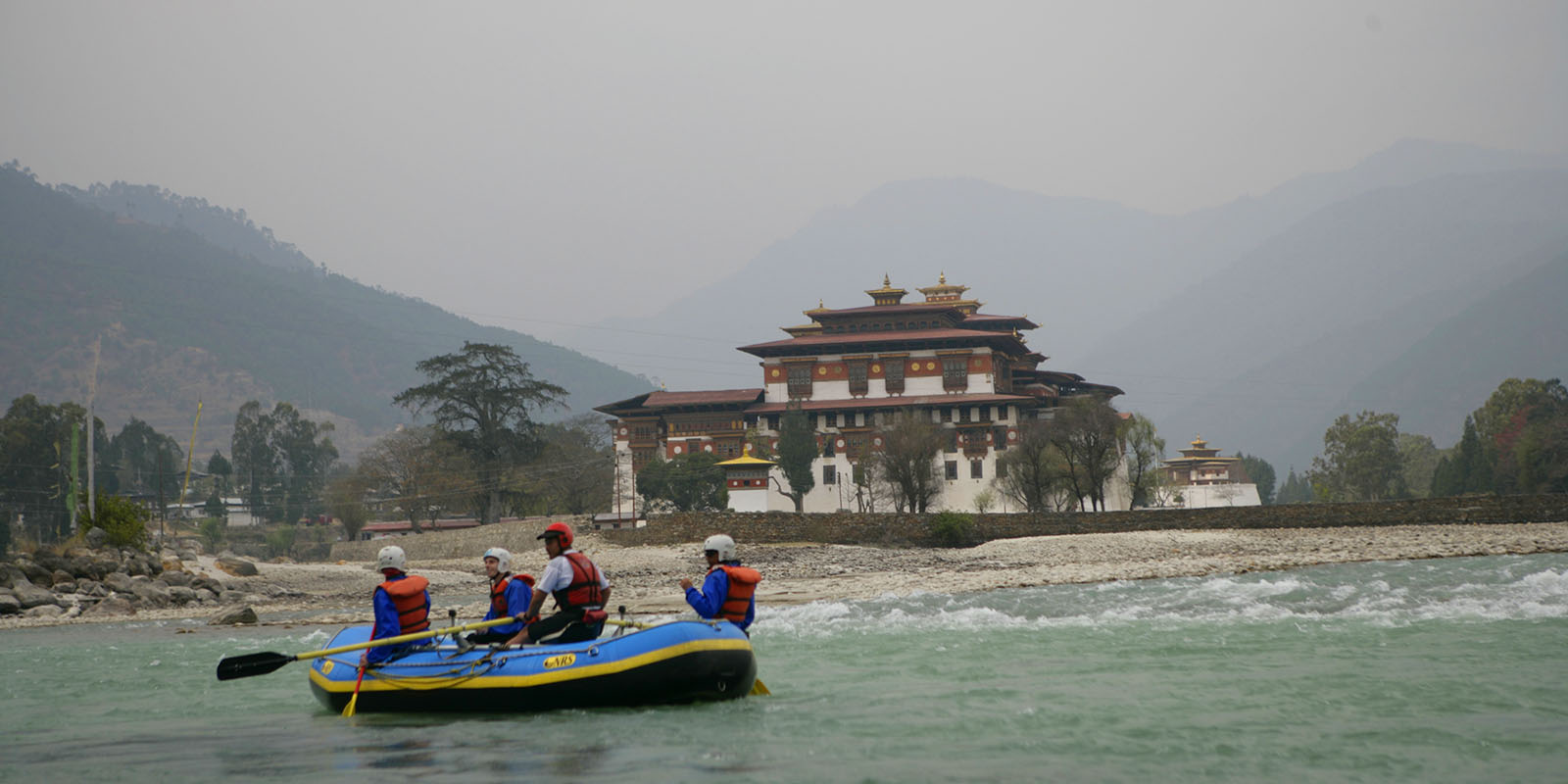 We arrange leisure and luxury tours. This entails living in beautiful resorts like Uma-Paro, Amankora, Hotel Druk Taj, Zhiwaling Hotel etc. Some of which are set in the midst of beautiful and quiet forest glades surrounded by snow-clad Himalayan mountains.
The guests are driven around in comfortable cars that make their travels less tiring. Depending on each person's taste, we can arrange hot-stone mineral baths that have curative powers and is relaxing of muscles. Others can choose to visit a hot spring in the mountains of which there are many. They cure headaches, diabetics, tuberculosis, arthritis, gastritis and many other kinds of ailment. But even if you don't suffer from any of these, a visit to a hot spring is relaxing of both mind and body.
Those interested in sports may go and watch a archery match or partake in the game. You will find that the archery match in Bhutan is not like that of the Olympics where you have only one target. Here in Bhutan, there are two targets placed far from each other and each archer shoots a pair of arrows alternately, walking from one end of the ground to the other. Normally, most archery matches are accompanied by dancing girls that cheer the contending teams. The score is judged by the number of colorful cloth pieces each archer wears around his waist.
Yet others who want to see rural life of Bhutan can pay a visit to nearby farms. Talk to the elderly and the children. Share their smiles and see how simple folks find happiness in their simple environment. Visit a weaving center and see the intricacies of traditional weaving and the dying processes. Some of you may be even be tempted to learn the art.
If you are tired of your life living in big cities and crowds, Bhutan is a place that can give you a much-wanted break. Come and breathe the fresh mountain air; enjoy the scenic beauty of a pristine mountain environment that is energizing and invigorating. Only after a visit, will you be able to understand the meaning of Gross National Happiness in its entirety.